I have a Coach gift certificate (I sent in a bag to them to be repaired and they deemed it unrepairable so they issued me a card for what they thought the bag was worth). As it turned out it was a little too cold to be browsing in the plaza, so I turned into J. Crew instead. Found a cute shirt: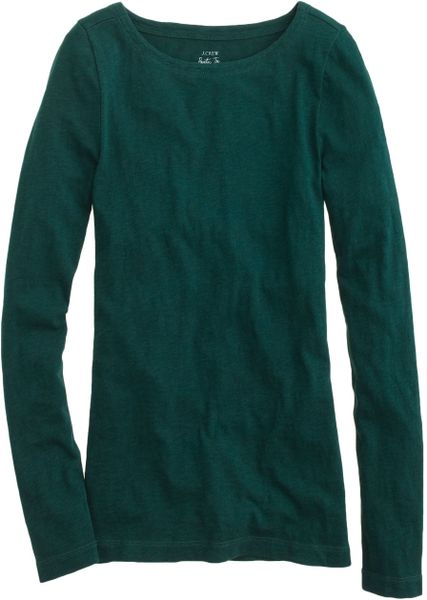 The color is listed as "pack green" but it's almost a teal--which is a great color for me! As I tried it on I was remembering the old "Color Me Beautiful" paradigm. *grabbing cane* Back in the '80s a book came out called
Color Me Beautiful
that became a huge thing. The idea was that you sort yourself according to your coloring--hair and complexion--into a "season," and that indicates which colors flatter you best. For the longest time I thought I was a spring/summer and should wear pastels (light blue, light pink). But those colors look bland on me because *I* have light blue eyes, and pale pink skin! Jewel tones suit me much better. Besides, I enjoy the drama of jewel tones :) And I like to wear colors I should *never* be able to pull off, like yellow and orange and gold. As long as you accessorize and pair appropriately, in theory you can wear almost any color.
I also think that J. Crew is kind of overpriced. I love their stuff but it's not exactly fashion-forward--it's all preppy separates. (Similarly to Ralph Lauren which is WAY overpriced.) On the other hand it's a good value--relentlessly untrendy (er--classic, I mean ;) therefore you can wear the clothes forever! And maybe that's why they price it so high :) Anyway, I almost never buy J. Crew or Ralph Lauren unless it's on sale.